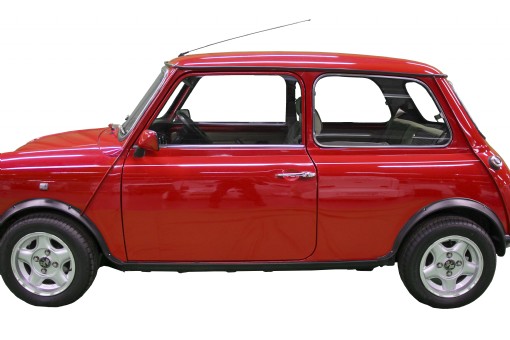 1997 Mini Cooper S
Classic Car Hire from Revival Cars Ltd
The Mini is a small car made by the British Motor Corporation (BMC) and its successors from 1959 until 2000. The original is considered a British icon of the 1960s.
In 1999 the Mini was voted the second most influential car of the 20th century, just behind the Ford Model T.
Our Mini is a Mk V11 and one of the last of the original mini's to be produced.
It drives like a modern car and handles like a go kart around corners, one of our most smiles-per-miles cars on the fleet.

Date
1997
Colour
Green and white
Make
Mini
Seats
4
Model
Cooper S
Man/Auto
Manual 5sp
Body
Hatch
Engine
1275cc
Location
Coventry