Classic Car Tours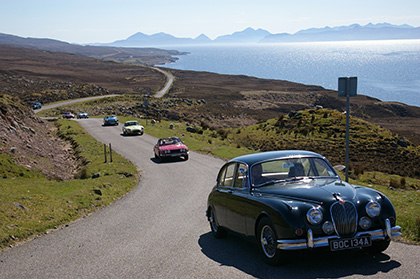 Classic Car Tours
Joining a classic car tour offers you the chance to be part of a group of like minded people with everything taken care of so all you need to do is drive and enjoy yourself.
Often it gives you the chance to drive on roads you would not normally use and to get behind the wheel of a variety of classic cars.
In Italy you can join a wine tour through the heart of Tuscany.
In Scotland you could join the three day, two night Highland Fling Tour driving 3 different classic cars.
Or head to the heritage coast of East Anglia with up to five couples on tour driving a variety of classic cars through the glorious British countryside.
For Corporate Tours enjoy the beautiful Northumbrian countryside, historic sites and the chance to drive an assortment of classic cars.