HCHG Gift Vouchers
A classic car gift voucher is the ideal present for any special occasion. It's a particularly perfect gift for a significant birthday.
Landmark birthdays are often difficult to buy for and what could be better for a loved one's 30th, 40th, 50th, 60th or 70th than a day spent touring the beautiful British countryside in a thrilling classic car with a picnic hamper tucked in the boot?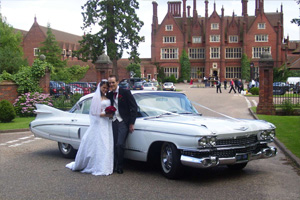 Or how about adding superb accommodation into the equation and enjoying a weekend away by visiting one of our Associate companies in their amazing locations throughout the UK?
And it doesn't just have to be a birthday gift. At HCHG we can provide personalised gift vouchers for celebrations of all kinds: anniversaries, engagements, honeymoons, weddings, retirement, Valentines Day, Mother and Father days, and Christmas are all perfect reasons to buy somebody time in a fabulous classic car.
Look no further for a gift for the man who has everything! Our classic car gift vouchers offer the perfect solution.
We have over 50 beautiful cars to choose from in fabulous locations across the U.K.
You can purchase a bespoke gift voucher directly from one of our associates or if you are not sure where in the country the recipient of your gift would like to spend their special day, HCHG offers gift vouchers. Valid now for 18 months (rather than 12 months in response to the COVID-19 outbreak), they can be redeemed at any of our UK associate companies.
Make someone's day with an HCHG Classic Car Gift Voucher.
Purchase a Gift Voucher
While HCHG gift vouchers are only available through this website and you can also purchase individual vouchers from our associates. HCHG gift vouchers can be in any denomination and value of your choice and are sent as a PDF email attachment you can print at home or forward to your chosen recipient.
To start, choose the most appropriate wording for the voucher from the options below. If the one you want is not available, let us know and we'll add it!